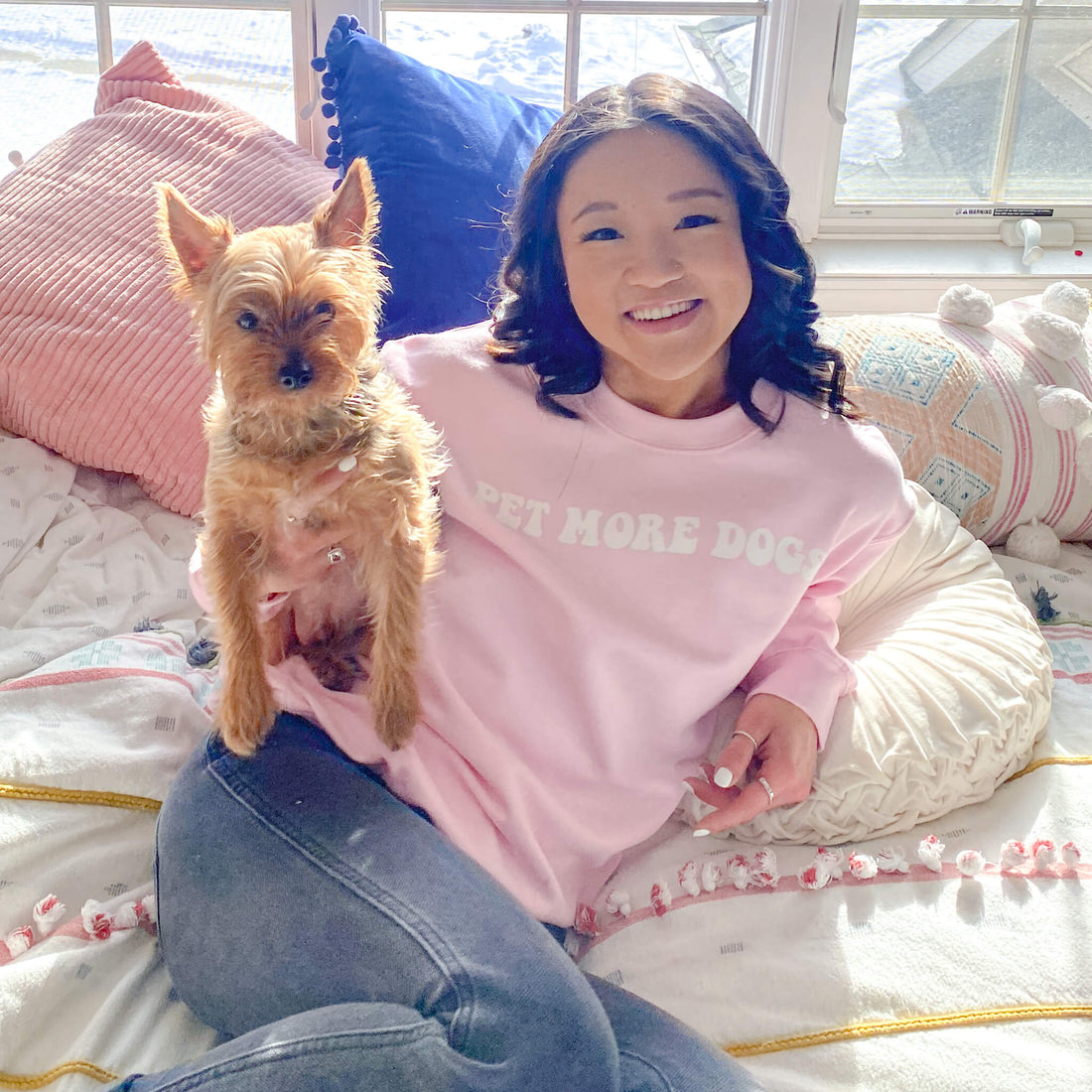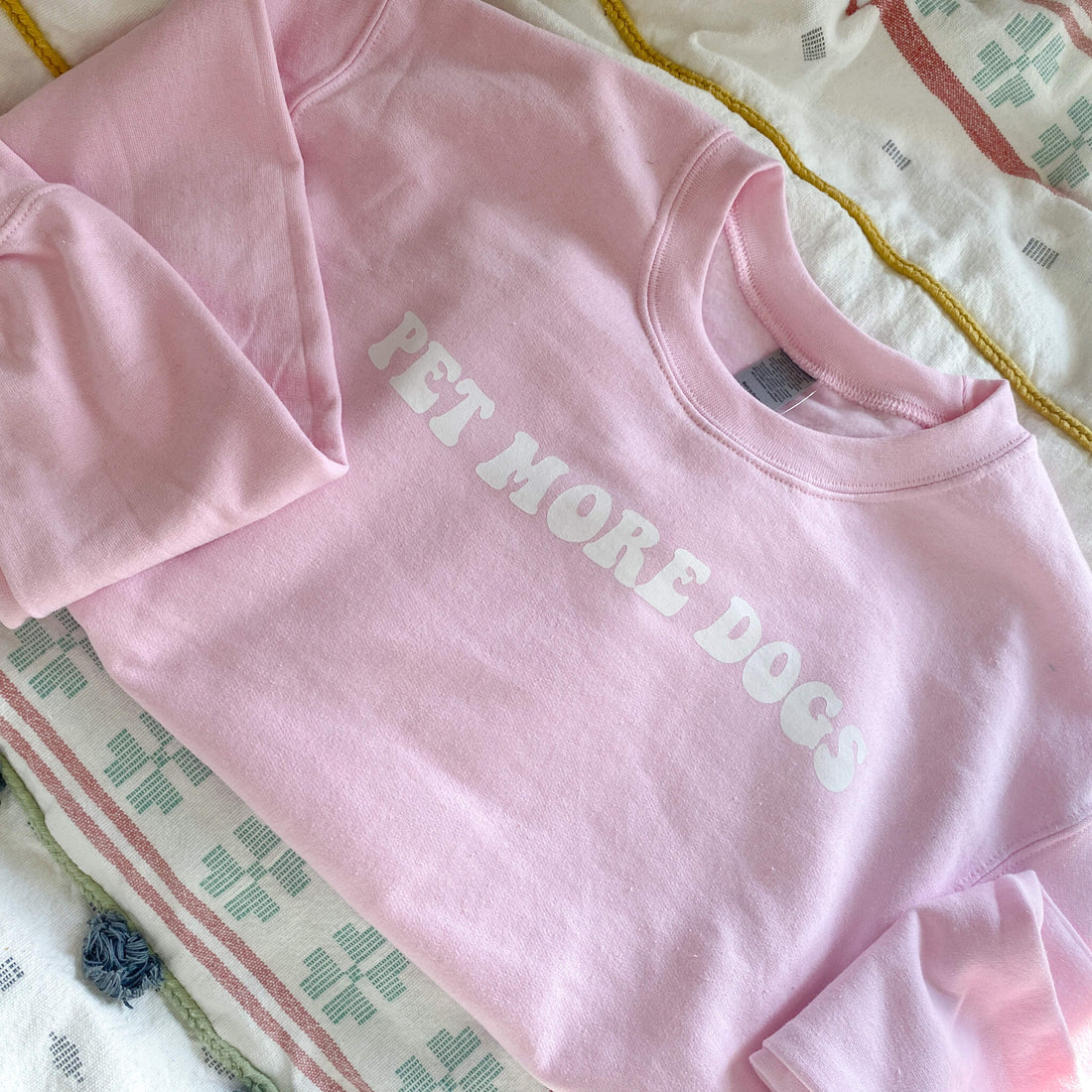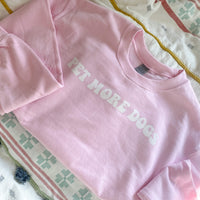 Keep your warm and fuzzy feelings close and go and pet more dogs in our cozy crewneck sweatshirt. It's time to spend more time with your pup and less time just looking at them from across the room. Petting a dog releases dopamine which can improve mood and affect happiness. So why not, pet more dogs? 

 *photo provided by pawsome customer: @teenybellinitheprettypittie
Unisex - 50% US Cotton, 50% Polyester

Width x Length:
Small 20"x27"
Medium 22"x28"
Large 24"x29"
XLarge 26"x30"
2XLarge 28"x31"
WE'VE GOT A DEAL FOR YOU
SHOP OUR DOG TREATS
For those we can't just pick one flavor, shop (and save!) with our Double Doggo (2 tubes save $4) or Quad-Uple-Dog (4 tubes save $10). Discount automatically applied at checkout.
SHOP NOW