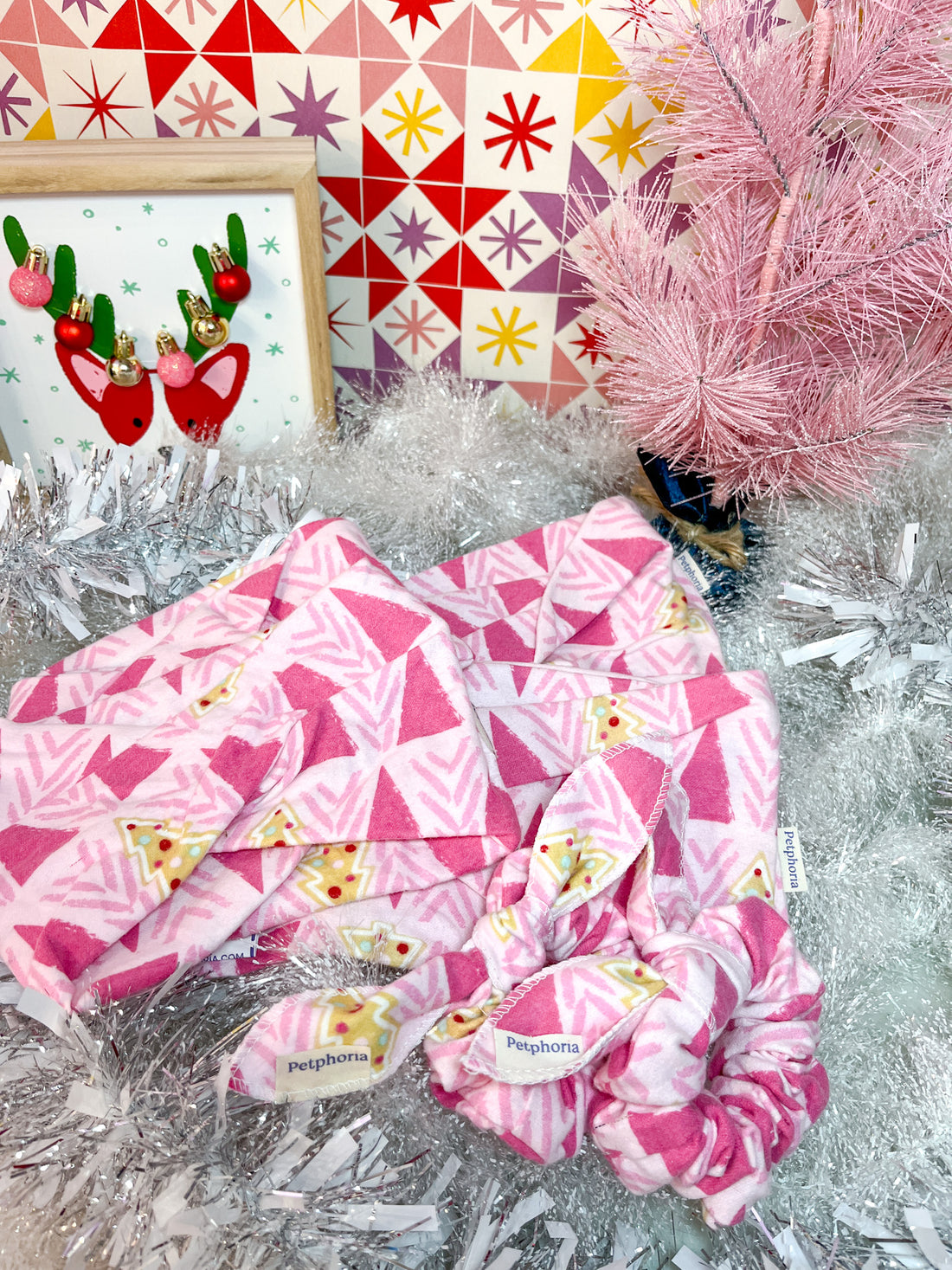 Pretty in Pink Scarf – the perfect accessory for your four-legged friend who loves a touch of elegance with a splash of pink. Handcrafted with care in Madison, WI, this scarf features delicate pink pine trees and beautifully decorated trees, making it a subtle yet stylish choice for your beloved pet this holiday season.
Easy Slip-On: The scarf is designed for convenience. Easily slips on over the head, so your pup can wear it comfortably without any fuss or discomfort.
Available in Four Sizes: Finding the perfect fit for your dog is a breeze with our four size options. From small to extra-large, we've got your furry family member covered.
Matching Human Hair Scrunchie: Make it a family affair by coordinating your dog's style with a matching human hair scrunchie, sold separately. Share the festive spirit with your pup in style!
*Each handmade pet scarf is unique and pattern may vary from photo
Sizing Chart For Pet Infinity Scarves
S Doggo - up to 15"
M Doggo - up to 19"
L Doggo - up to 24"
XL Doggo - up to 28"
In between sizes? We recommend sizing up!
Need another size? Just ask!
WE'VE GOT A DEAL FOR YOU
SHOP OUR DOG TREATS
For those we can't just pick one flavor, shop (and save!) with our Double Doggo (2 tubes save $4) or Quad-Uple-Dog (4 tubes save $10). Discount automatically applied at checkout.
SHOP NOW