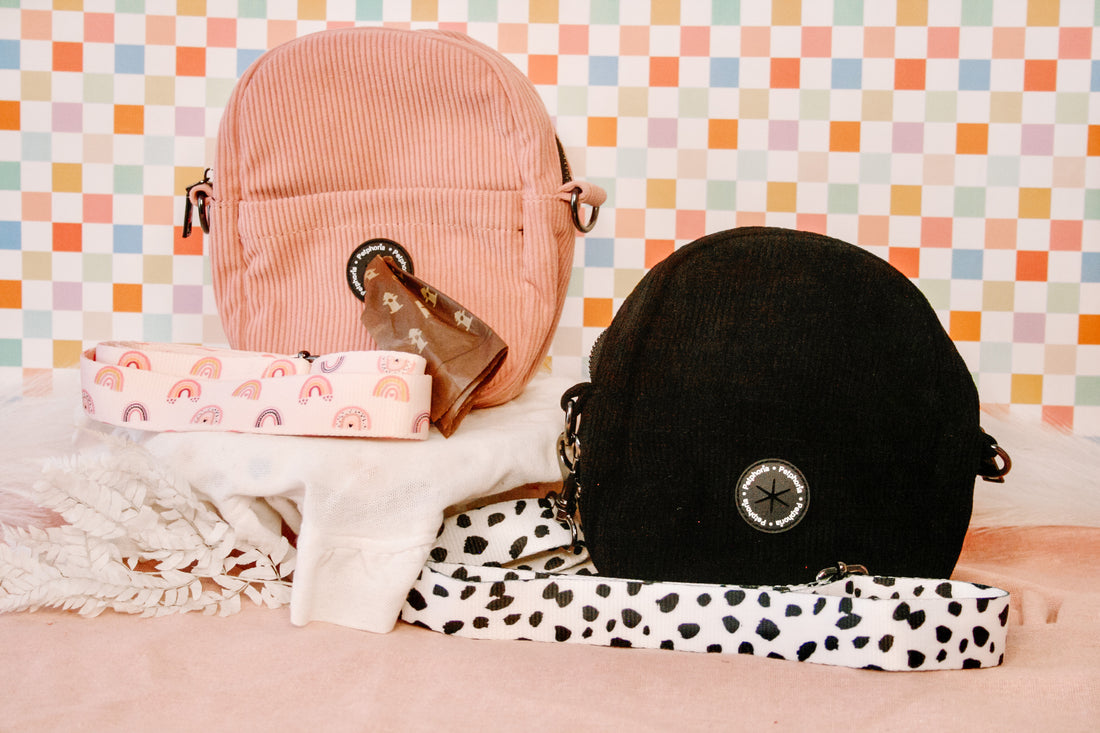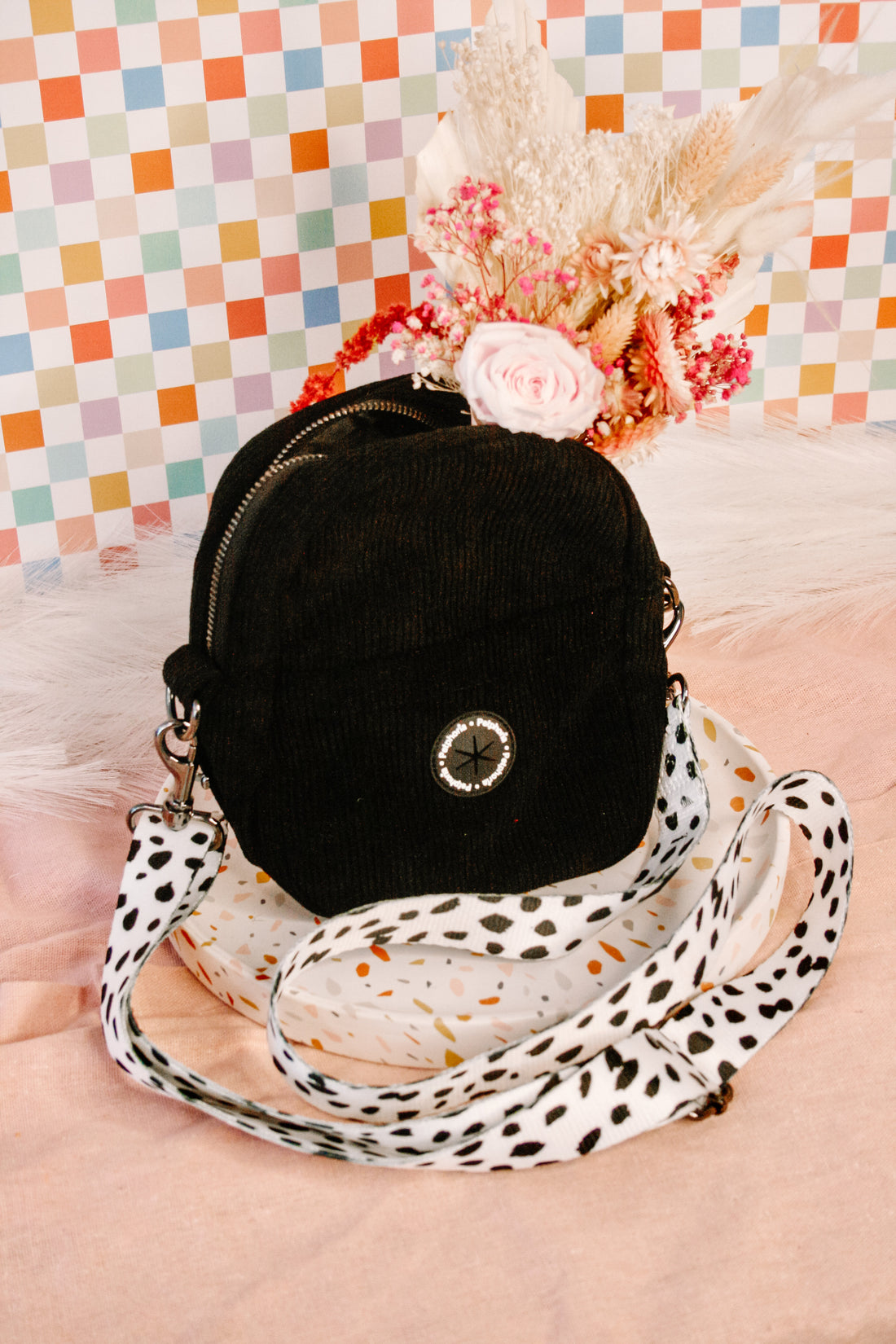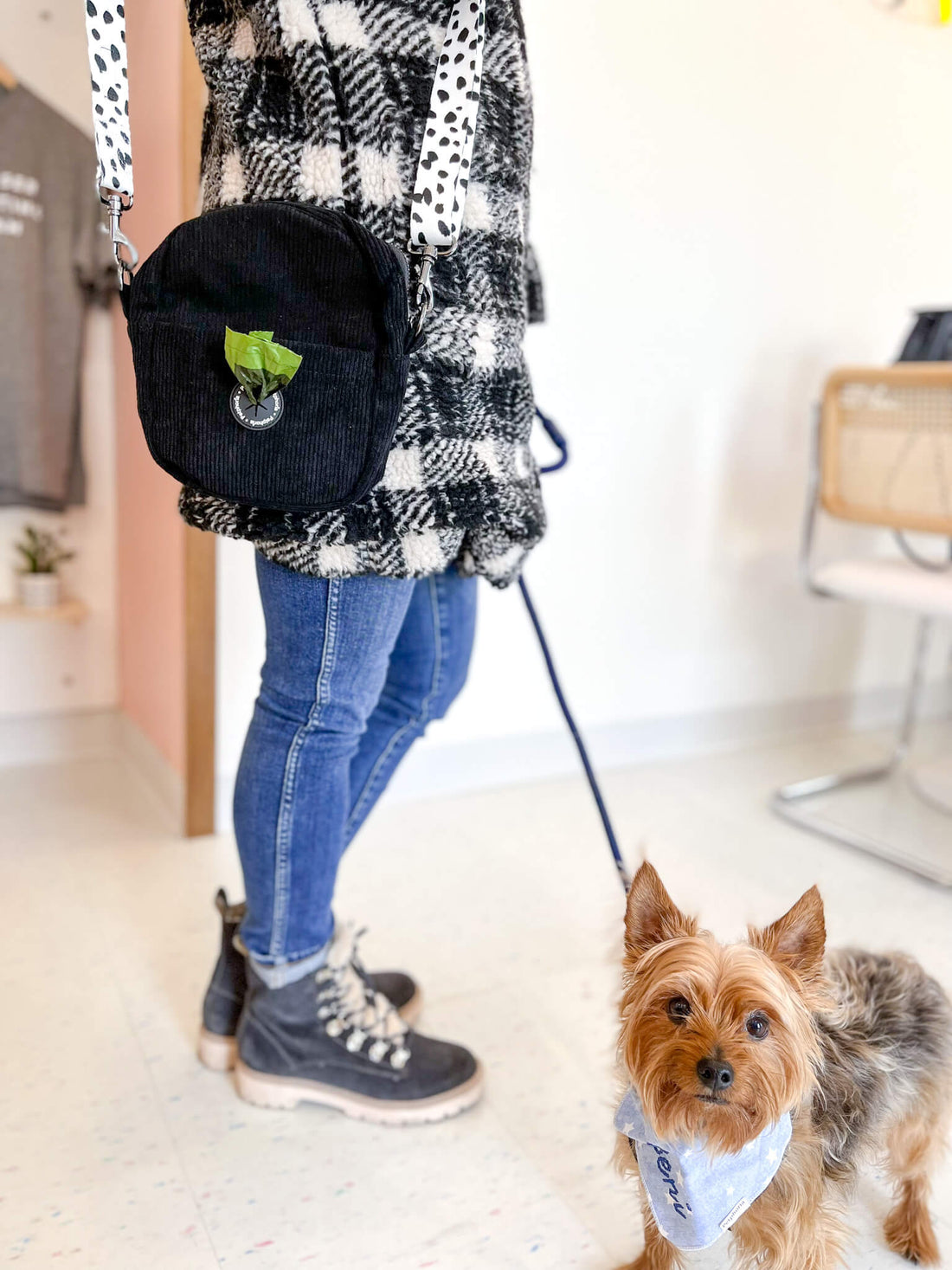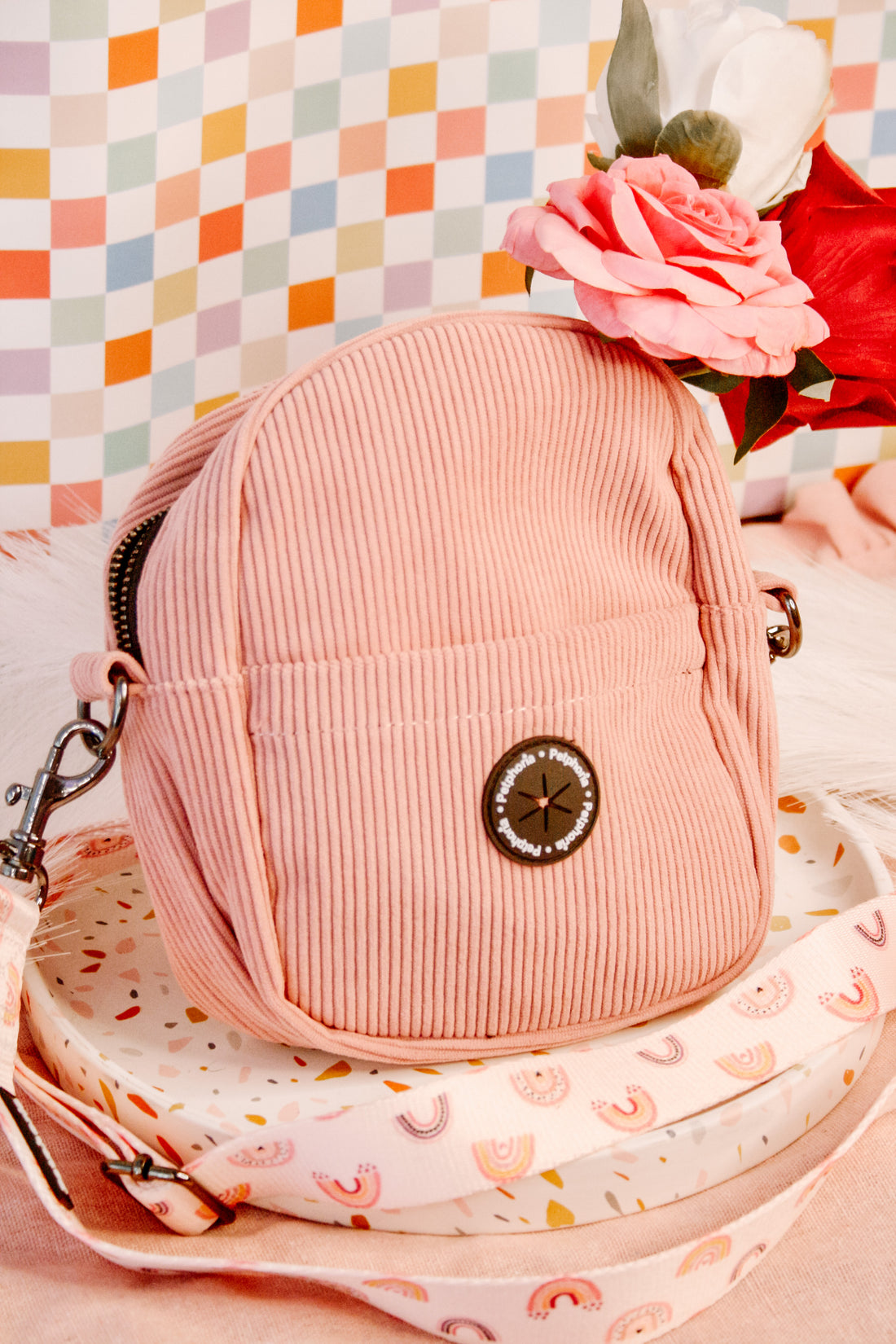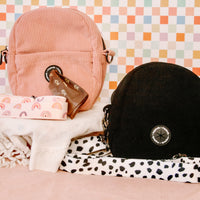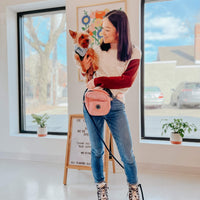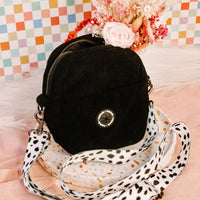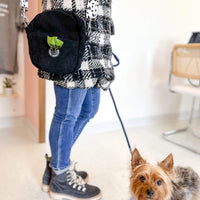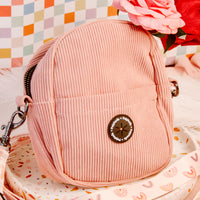 Convertible Dog Walking Bag
Our convertible dog walking bag will free up your hands while you're walking your dog! This innovative product is designed to make walking your dog easier and more fun than ever before. Our bag comes with a dispenser for waste bags, different compartments, and plenty of space for your personal belongings. It also has an adjustable carrying strap that can be used as a crossbody bag or fanny pack, depending on your needs.
Bag Measures - 8"H x 6"W
Strap Measures - 53.5" at the longest point and 29.5" at the shortest point
WE'VE GOT A DEAL FOR YOU
SHOP OUR DOG TREATS
For those we can't just pick one flavor, shop (and save!) with our Double Doggo (2 tubes save $4) or Quad-Uple-Dog (4 tubes save $10). Discount automatically applied at checkout.
SHOP NOW