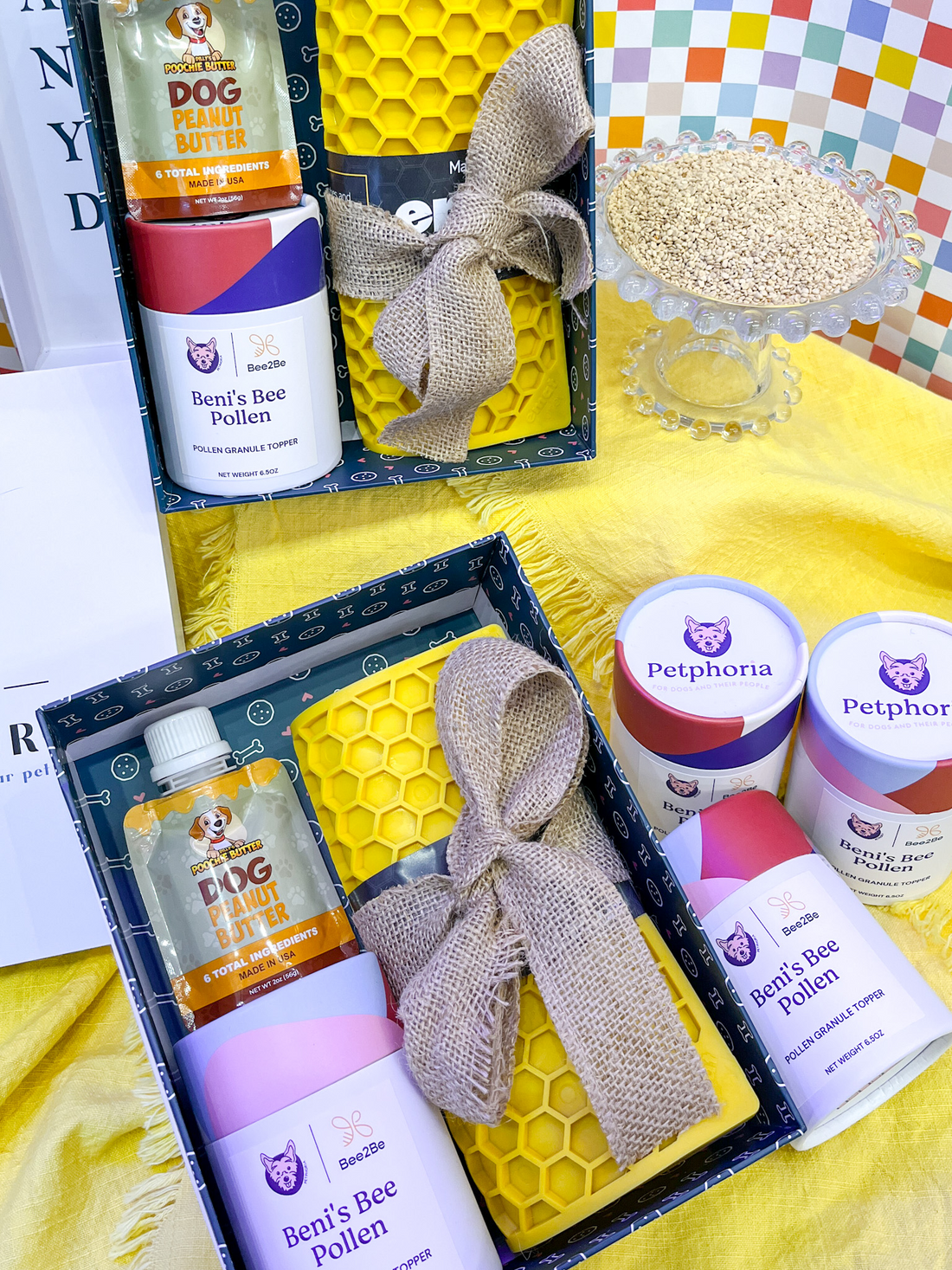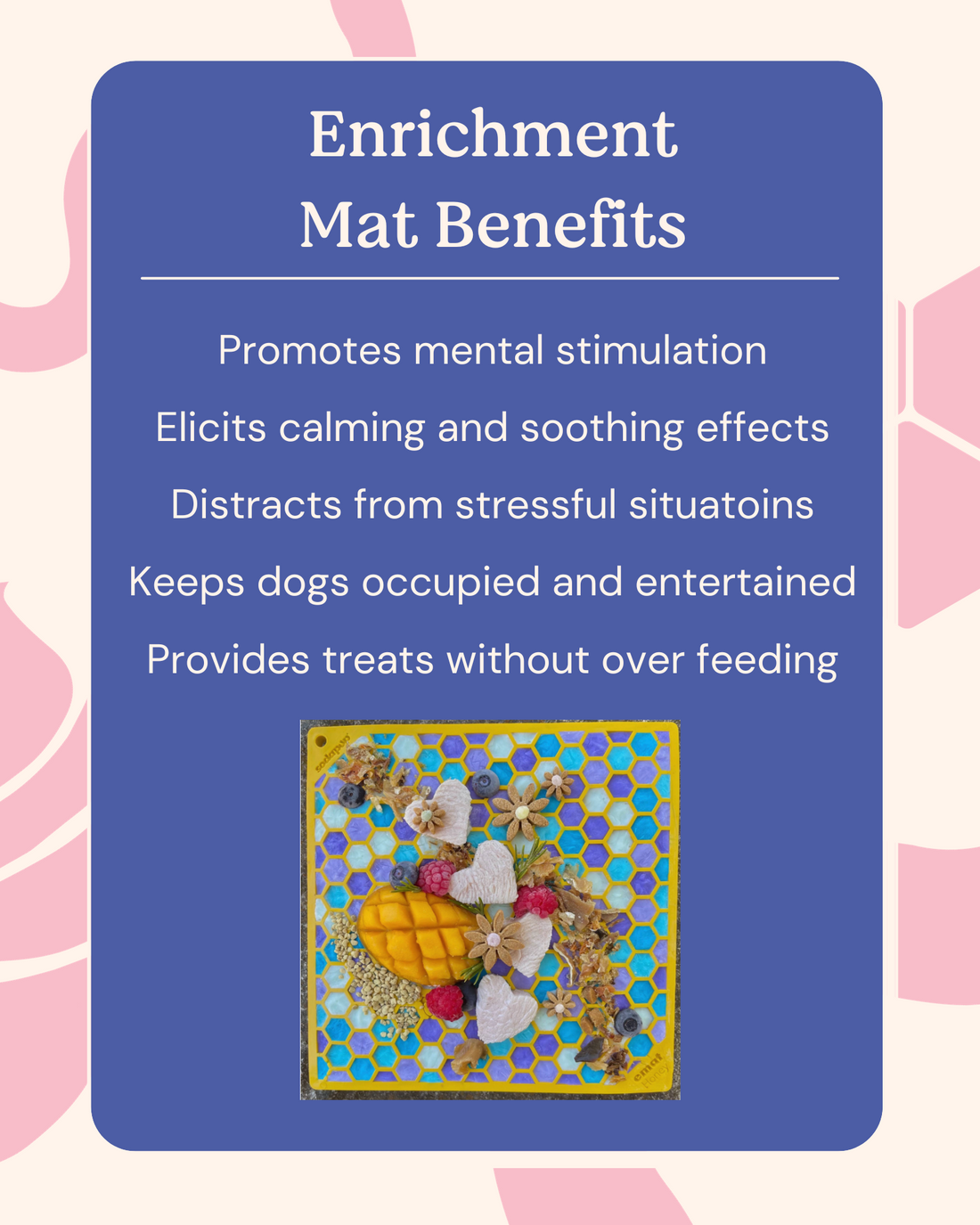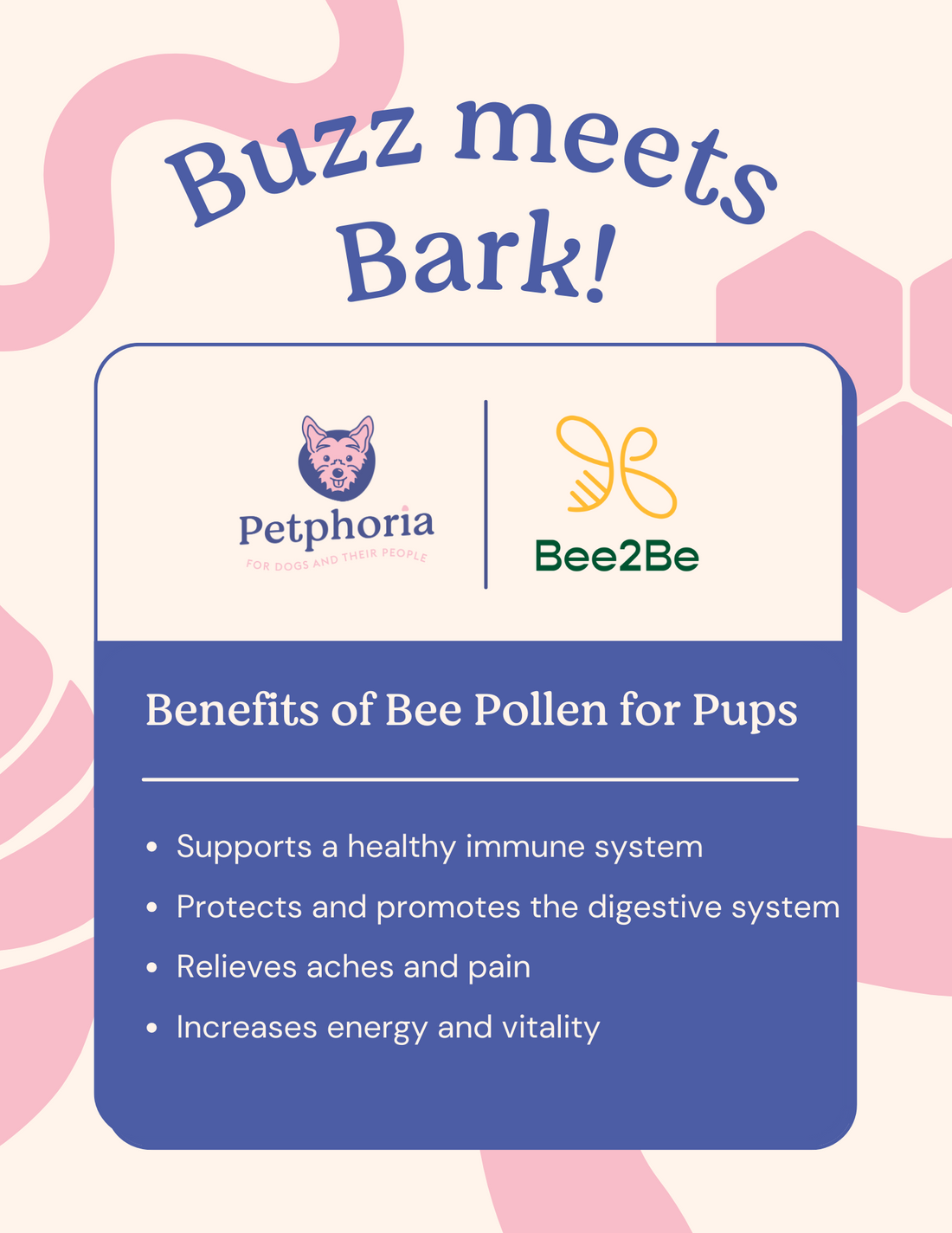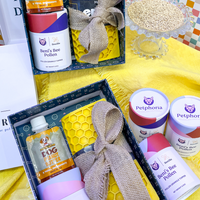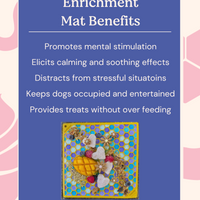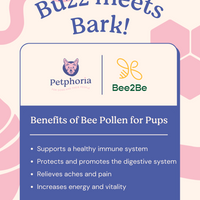 The Buzz Meets Bark Box is the bee's knees of pet treats! With its organic bee pollen, nicknamed "nature's multivitamin," one bite will have your pup feeling like they can fly (at least in their dreams). With amazing benefits like strengthening immunity, promoting healthy skin, relieving allergies, and more, you know your furry friend is getting the best of the best! Get buzzing with this paws-itively perfect treat!
The Buzz Meets Bark Box contains bee pollen, poochie butter + a honeycomb design enrichment mat

WELLNESS MEETS PETS
Health and Wellness is the new lifestyle identity of this generation. And that includes pets. 
According to a 2020 pet survey, results indicated that more than 60 percent of pet owners would pay as much as they would on their own wellness for their pets. And 47% of pet owners give their pets holistic health supplements.That's why Bee2Be and Petphoria have partnered together to create a limited-edition, Buzz Meets Bark Kit. Bee2Be pollen is a clean, natural superfood source and is often referred to as nature's multivitamin.
View products
about bee2be
A Global Women-Owned Social Impact Company
Creating a circular economy through pollination. From diagnosis to discovery, Founder Simone, discovered relief in her battle with Fibromyalgia in bee products, so we started a mission to spread the word about its benefits. 
Bee2Be provides an end-to-end fair supply chain for bee products: from the hives of the Atlantic Forest, directly to you!
LEARN MORE